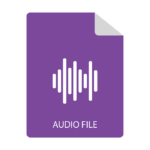 Westernized society and culture have experienced a dramatic shift surrounding awareness and visibility of gender diverse identities over this past decade. Along with visibility, we are seeing advancement of gender care services for children, adolescents and adults at major hospital networks across the nation. Longitudinal research is continually showing the positive mental and physical health outcomes for patients served, yet people unfamiliar with this topic continue to argue against the science – especially when the topic is related to minors.
I want to preface the rest of this article by saying decisions surrounding appropriate medical interventions with gender diverse minors should be made within a circle of care including the individual seeking care, caregivers, mental healthcare provider and medical clinician. These decisions should not be made by politicians.
The present political onslaught attacking minors' access to care and ability to participate in sports is telling young people they, or their friends, do not exist or should not exist. This will/is exacerbating anxiety and depression among our children and adolescents, which then leads to further health disparities including eating disorders, substance use, and self-injurious behaviors including suicide.
The question I am presently asking myself as I see my own state put forward harmful legislation that will have extreme negative consequences/impact on our youth is – how do we shift people's viewpoints and begin to open space for a conversation instead of allegations?
The first place my brain goes is to try to step into the opposing side's view to understand more of what it is they are feeling/thinking. So, I asked myself, what are people scared of? I concluded the major theme surrounds people's fear that minors are making the wrong decisions and will have deep regrets later in life due to what they view as the unknown impact on fertility, reproduction and long-term health. My parents had the same fears for me when I began my transition at age 25, eighteen years later I still have no regrets.
So, my response to this fear is that banning a young person's access to medical care and advisement is not the way to help support someone in their life. Mental and medical health care providers are guided by standards of care developed through extensive research – worldwide – on this topic. Advancing and supporting opportunities for further education is the best way we can support our youth. 
Transgender people are not new to this world. We've been accessing care since the medical technologies were invented and experience ongoing benefits with the advancements in the field. Our ongoing advancement in understanding how to best serve minors is also showing the positive mental and physical health outcomes of either social transitioning (no medical therapies necessarily involved) and accessing medications such as GnRH analogues (puberty pausers) or hormone therapy.
It is the responsibility of the clinician to provide medically accurate information while meeting the patient where they are at in their decision-making process. We cannot sweep gender care under the rug, nor ignore what it is that minors are learning about themselves and what it is they need to move forward in their lives. For those that begin on medical therapies and then choose to discontinue medications or a transition, they have the peace of mind in knowing more about who they are and what it is they need in this present time.  
Feel free to read more about my work, including journal articles focused on gender care.