In 2005, I stepped out into the professional world with two masters' degrees and the desire to work in health care and public speaking. I was fortunate to be hired as a health educator with Planned Parenthood where I spent the next six and a half years fine-tuning my skills, approach and knowledge.
At the beginning of 2011, I took a risk and left my full-time job to become a self-employed public speaker and author. Being type-A, I never give up and keep my eyes/mind open to how I can continue to improve my craft, as well as work to break down barriers that impact individuals who identify as LGBTQ.
Now, I am looking back at this year, and all the years that brought me up to this point, and feel truly grateful to everyone who 1) seek to make their environments more inclusive to LGBTQ identities and 2) to the organizers that chose me to assist with this change.
Below is a break-down of where 2018 took me, and what I hope to see happen in 2019.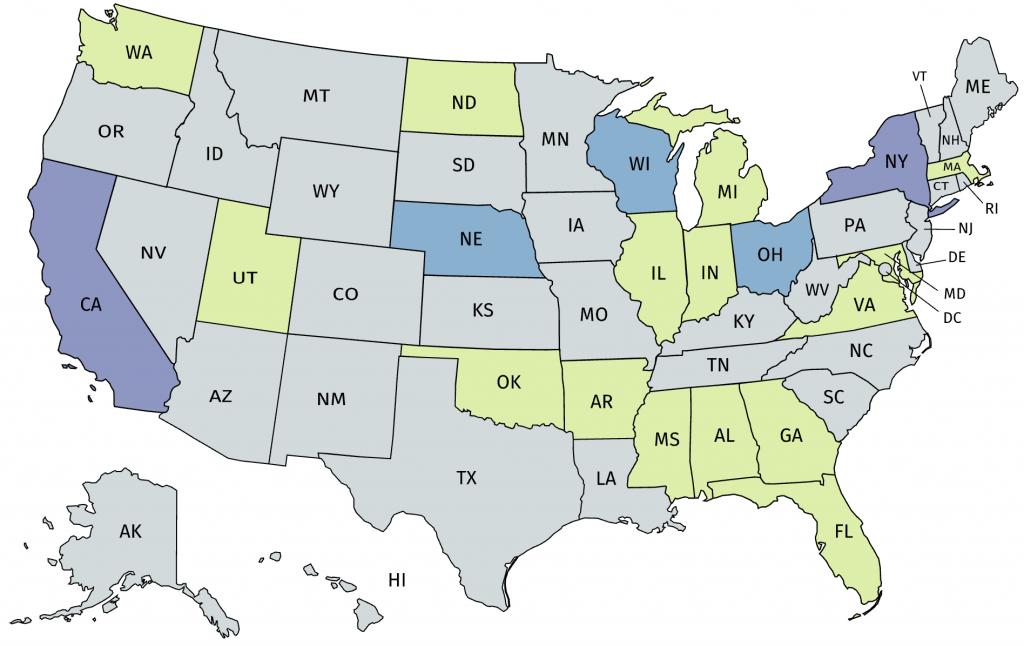 In 2018, I was on the road for 72 days, which took me to 30 different locations. I gave 40 presentations that reached over 5,000 audience members.
I visited 20 different States for these events, with New York and California tying for States I visited the most.
In healthcare, I worked with 8 different agencies including: Insurance, Hospitals, Health Centers and Specialty Clinics.
At the corporate level, I worked with 3 different companies, including providing a keynote for Procter and Gamble's GABLE Annual Event for LGBTQ employees, allies and outside vendors.
I began this work with a focus on Universities, and they still remain my biggest clients with 13 different events, taking me to over 70 university speaking engagements since 2006.
Over the past three years, I've expanded my work into federal and military agencies. This year, I worked with three different agencies.
And lastly, my work with nonprofits continues with three different events.
"I was so impressed with Ryan's training. He has a remarkable ability to speak to everyone in the room. We were a group of 40 with diverse backgrounds and areas of focus. Every single person that I spoke to following the training said: "I felt like he was talking to me!" and "our time went too fast." – Joanna
"Ryan is a tremendously gifted speaker. He has the ability to connect with a professional audience and convey to them concepts and materials that are pertinent to their work. But he also manages to magically weave personal anecdotes into his talks that both emphasize the points he is making and hold the attention of the audience as well as create an emotional connection with them. I left his training session more motivated than ever to enact the changes he suggested and to continue to improve the care we provide to our transgender patients."
-Andy Petroll, MD
"Ryan is a very dynamic speaker who expertly explained a lot of information to us in a very short amount of time."
-Anne
I am continuing to work on my second book, which picks up where Second Son left off and also dives into the complexities of identity and change experienced internally, while navigating an increasingly hostile online world.
I am still hoping for a July, 2019 release at the Philadelphia Trans Wellness Conference. If I do not make this timeline, it will be based on the decision to allow a bit more space to fully flesh out each chapter. I'll keep everyone updated!
In other news, I decided to merge my Scout Publishing LLC website with my speaker's page at RyanSallans.Com. The time and resources it took to manage two websites was becoming too much, so I hope this streamlined approach is helpful for me as well as my customers.
Feel free to visit my store to pick up some Holiday Sales on Tshirts, journals and books!
I am currently booking for 2019 with four confirmed events on my schedule.
Happy Holidays everyone.
I can't wait to see you in the new year.